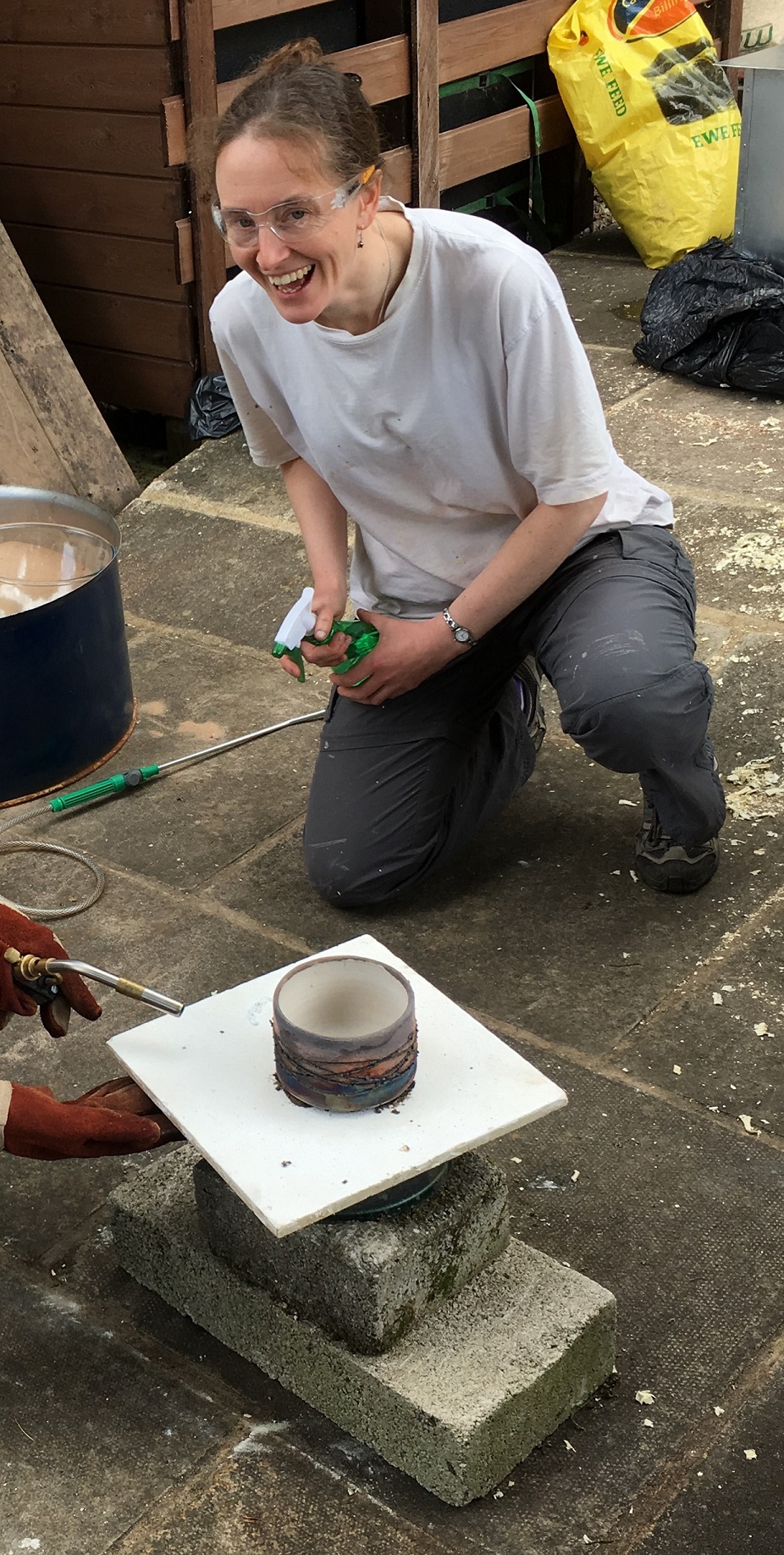 ABOUT ME
For me it's all about texture – you have to feel it to fully appreciate it.
I love the feel of clay when throwing, and enjoy the rhythm of the wheel. Throwing also demands a focus that concentrates the mind and blocks out other distractions, which I find is calming in an ever more hectic world.
My love of nature, the countryside and the beauty of its many textures has a great influence on my work. Cracked limestone pavements, tree bark, dry exposed peat, are reflected in the surface patterns of my work. I use a finely grogged clay which, although can be a bit rough to work with, gives a wonderful feel to the finished piece, and compliments the textures created on the outside.
My second range, although very different, is also based around texture and patterns. Here I use a smooth black clay, with bright coloured slips in indented patterns. Using grains of rice which burn out during the firing, the patterns are unique and give a natural feel to the finished piece. The bright yellow I use makes the pot appear illuminated, making a striking contrast to the dark clay.